Spotlight
Semerad.TV (Ms. Green M&M)
Green was the new Pink on Valentines Day 2008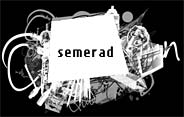 Animated Ms. Green, M&M's 'spokescandy' and Chris Harrison, Host of "The Bachelor" celebrated the allure of green M&M'S® on Valentine's Day this year with the help of motion capture from Animazoo. The green M&Ms were produced as a special limited edition version and brought to life by Ms. Green and Chris Harrison during a fun and flirtatious conversation on a sofa.
Semerad, an animation and visual effects company specializing in the advertising industry, used Animazoo motion capture technology provided by Meta Motion to bring Ms. Green's colorful personality to life. Two Animazoo IGS-190 systems were used together with 5DT 5 sensor ultra data gloves and joystick triggering. The result is a light hearted conversation between the animated Ms. Green and Chris Harrison about the allegedly aphrodisiac qualities of green M&Ms.
Lee Dickholtz, President and Founder of Meta Motion explains: "This is a great example of how Meta Motion's motion capture systems can generate realistic interaction between an animated character and a real life presenter. Our powerful technology works in real time with excellent quality data which means the movement and interaction flows naturally between them."
The shoot took place at Medialink, a media streaming and web broadcasting company. The production team was able to watch the shoot broadcast live, super-imposed on the blue couch. Actress, Cree Summer, provided the excellent, flirtatious voice-over for Ms. Green M&M which was combined with the mocap technology and lip-syncing tools.
Ms. Green joined the M&M'S® pack in1997 as the first (and only) female spokescandy. She instantly captivated fans of the iconic candy with her luscious lips, slightly suggestive smile and white-hot go-go boots.
According to Ms. Green, research has proven that chocolate induces physiological changes replicating the body's reaction to love. Legend has it The Green Ones® are an aphrodisiac, rumors of their special powers have been circulating since the '70s.

Chris Harrison became host of ABC's hit romance/reality series The Bachelor and The Bachelorette in 2001. He also co-hosted E!'s 2006 coverage of the Academy Awards and the Golden Globes, and this year will move over to co-host the TV Guide Channel's live coverage of the Emmys and the 2008 Oscars and Golden Globes. He has also had a variety of acting roles including the popular television series Alias, The Practice, Six Feet Under and Sabrina the Teenage Witch. His feature film appearances include Bounce, Showtime and, portraying himself in the comedy Date Movie.